About Anthony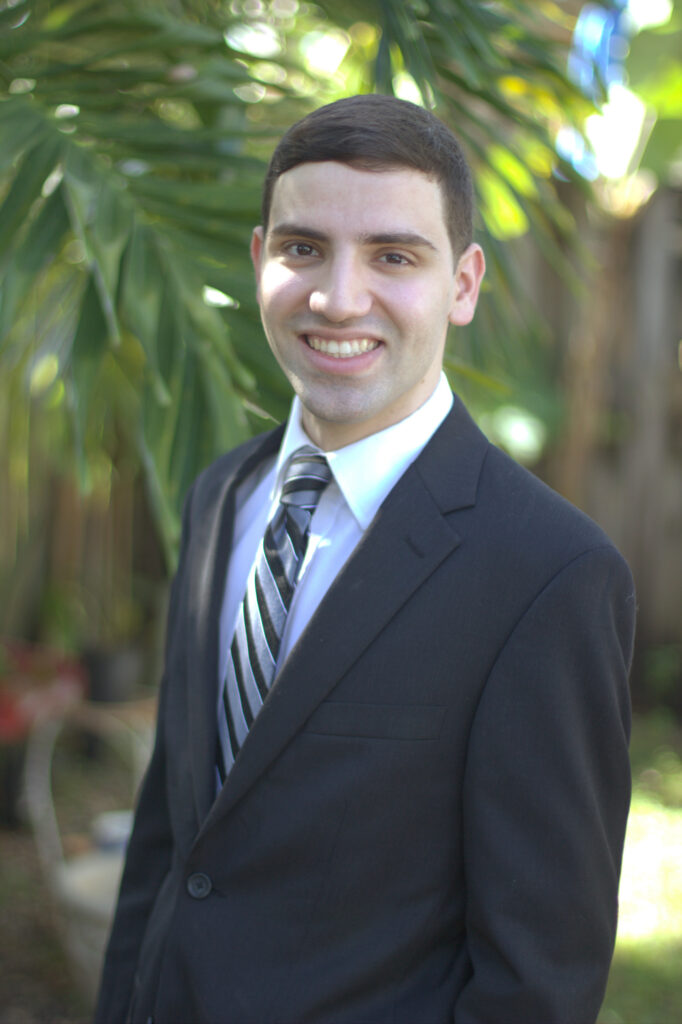 QUICK FACTS:
Current PhD student in Mathematics and Einstein's Theory of Relativity at Columbia University. Click HERE to visit Anthony's Columbia University webpage.
Earned 4 Bachelors Degrees in 4 Years at Indiana University: physics, mathematics, astronomy/astrophysics, and music/piano performance.
Attended Cambridge University on a Churchill Scholarship studying Mathematical Physics as it relates to Einstein's Theory of Relativity.
Diagnosed at age 9 with Type 1 diabetes, which led him to start playing classical piano. Read his story HERE in The Florida Catholic.
Three years after playing piano and starting to read music, Anthony won 2nd place in the prestigious Music Teachers National Association Florida Young Pianists Competition at the age of 12.
At Age 14 years old Anthony performed Edvard Grieg's Piano Concerto in A Minor, Op. 16, Mvt. 1 with the Ars Flores Symphony Orchestra. CLICK HERE to view this performance.
During his undergraduate studies he had the distinct privilege of studying piano under Grammy Award-Winning Artist, André Watts at Indiana University's Jacobs School of Music.
Is a Practicing Devout Catholic. Read Anthony's Story HERE featured in Columbia Magazine, June 2021 by Patti Maguire Armstrong.
"Success is not final, failure is not fatal: it is the courage to continue that counts."

– Winston Churchill
ANTHONY CAN SPEAK ON:
The Relationship Between Faith & Science
Music: How it Reveals the Glory of God
How the Teachings of St. Thomas Aquinas Can Be Used To Understand the Physical World
Musical Reflections on The True Meaning of Christmas
"Truth" and the Miracle of Advent
The "Truth" about "True Presence" in the Eucharist
CONTACT:
Office Mailing Address at Columbia University Department of Mathematics
2990 Broadway, Room 206, MC 4406, New York, NY 10027, United States
Email: [email protected]
Professional Web Site: anthonyconiglio.com
The Institute for Advanced Physics Web Site: IAPweb.org
LinkedIn: https://www.linkedin.com/in/anthonyaconiglio
YouTube: https://www.youtube.com/user/grandpiano9
EDUCATION:
COLUMBIA UNIVERSITY, New York, New York, USA
PhD student in Mathematics, September 2020–Present with Expected Graduation in May 2025
_______________________________________________________________________
UNIVERSITY OF CAMBRIDGE, Cambridge, England, United Kingdom
Master's Degree (MaSt) in Mathematics, July 2020
_______________________________________________________________________
INDIANA UNIVERSITY, Bloomington, Indiana, USA
4 Bachelors Degree in Four Years (August 2015 – May 2019)
• Bachelor of Science in Mathematics, May 2019
• Bachelor of Science in Physics, May 2019
• Bachelor of Science in Astronomy and Astrophysics, May 2019
• Bachelor of Music in Piano Performance, May 2019
FELLOWSHIPS/SCHOLARSHIPS:
National Science Foundation (NSF) Graduate Research Fellowship
• Awarded for PhD studies at Columbia University
Churchill Scholarship, awarded by the Churchill Foundation of the United States
• Awarded for Master's studies at the University of Cambridge
PUBLISHED RESEARCH:
"The Mathieu Differential Equation and Generalizations to Infinite Fractafolds."
Co-authored with Shiping Cao, Xueyan Niu, Professor Richard Rand, and Professor Robert Strichartz. Published in Communications on Pure and Applied Analysis, 19:3, 1795-1845. April 2020.
Link to publication: https://www.aimsciences.org/article/doi/10.3934/cpaa.2020073/
Note: This Research was conducted at Cornell University, Summer 2018, under the direction of Professor Robert Strichartz: https://www.math.cornell.edu/robert-s-strichartz/
"Noise-Induced Stabilization of Perturbed Hamiltonian Systems."
Co-authored with Professor Tiffany Kolba, Sarah Sparks, and Daniel Weithers. Published in The American Mathematical Monthly, 126:6, 505-518. May 2019.
Link to this publication: https://www.tandfonline.com/doi/abs/10.1080/00029890.2019.1586502/

Note: This Research was conducted at Valparaiso University, Summer 2017, under the direction of Professor Tiffany Kolba: https://blogs.valpo.edu/tkolba/
PROFESSIONAL MEMBERSHIPS:
CURRICULUM VITAE:
Click Here to Read Anthony's Curriculum Vitae: http://www.math.columbia.edu/~coniglio/CV.pdf
Photo Credit: Albert Mollinea